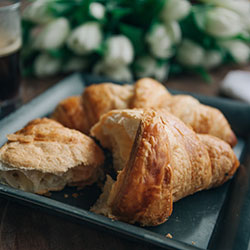 Rendez Vous Lounge
$$ – Porto Cupecoy (66, rhine road) – from 8AM – Free parking – Free Wifi
This restaurant is a good spot for a nice breakfast, facing the marina, you can hear the wind in the sail boat mat. They serve excellent croissant, chocolate croissant, Chelsea Bun, or muffin. Far from the traffic of the main road, it offers a perfect setting for a relaxing breakfast.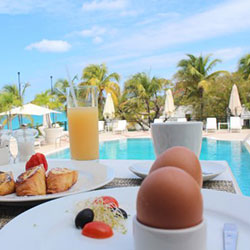 La Samanna
$$$ – Terres Basses – 8AM to 10:30AM- Free parking – Free Wifi
Word Class continental buffet breakfast in an elegant Bistro setting, with a breathtaking ocean view. Reservation needed. Large selection of fresh products, bakery, yogurt, fresh juice, cereal, salmon, eggs, omelett… and much more.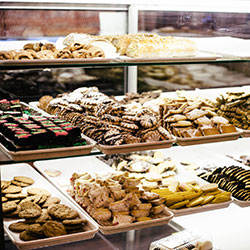 Sarafina's
$ – Marigot (Bd de France) – Free parking
Located on the water front of Marigot, this famous open-air eatery, serves breakfast, lunch. They have all kind of pastries and baked treats, breads, croissants, rolls, pastries, cookies, pastries, cakes, pies, savory treats, candies…This is a must to experience the culture and authentic french food. Locals and tourists love it !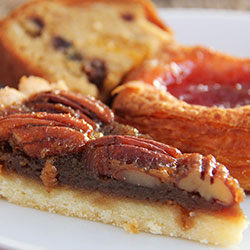 La Sucrière
$ – Marigot (Bd de France) and Simpson Bay (#130, Welfare rd) – Free parking –
2 location for this nice coffee shop, on a small terrace in Simpson Bay facing the lagoon, or in Marigot waterfront. Both of them offer fresh and tasty pastries and sandwiches. Impressive selection.